Samsung Galaxy S9 comes equiped with a 12MP sensor with a pixel size of 1.4µm and a telephoto lens at 12MP, but a smaller sensor with pixels size of 1.0µm
What this means is that one of the lens allows more light in which in return make for better images but we will let you be the judge of the results.

Here are some pictures taken on the Galaxy S9:
The Galaxy S9 comes in two different variants which are region specific.
The first is the Snapdragon 845 variant which is available in markets such as USA.
Second is the Exynos 9810 which are available in markets such as Korea and Asia.
The performance difference for the two variants is negligeble so only the Exynos variant is used or testing.
CPU test were done using Geekbench 4.1 and GPU test were done using Antutu7.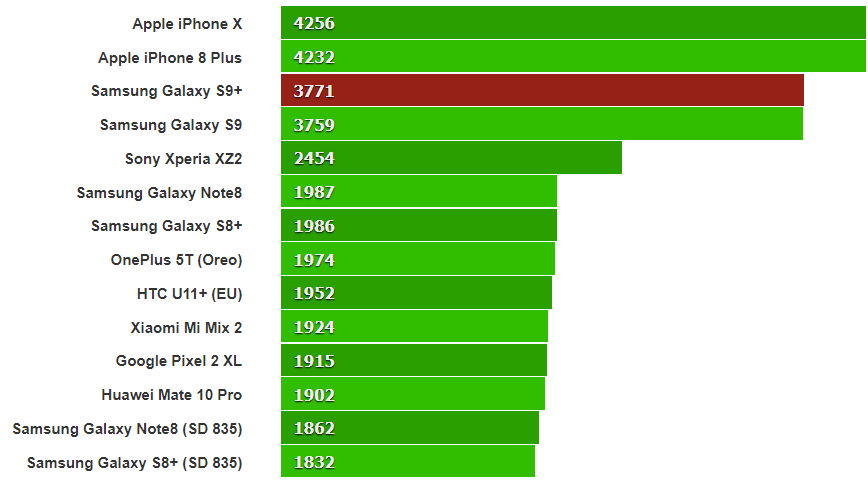 Galaxy S9 CPU scores.




Galaxy S9 GPU scores.


The Galaxy S9 also comes with a 3500mAh battery for the 6.2' variant.
Although the larger display of 6.2', the S9 was able to last fully throughout the day and charges quickly from 0 to 37% in a mere 30 minutes.